Bachelor in Paradise: Why Chris Bukowski Keeps Relationship 'Private'
Posted 2019/12/10 329 0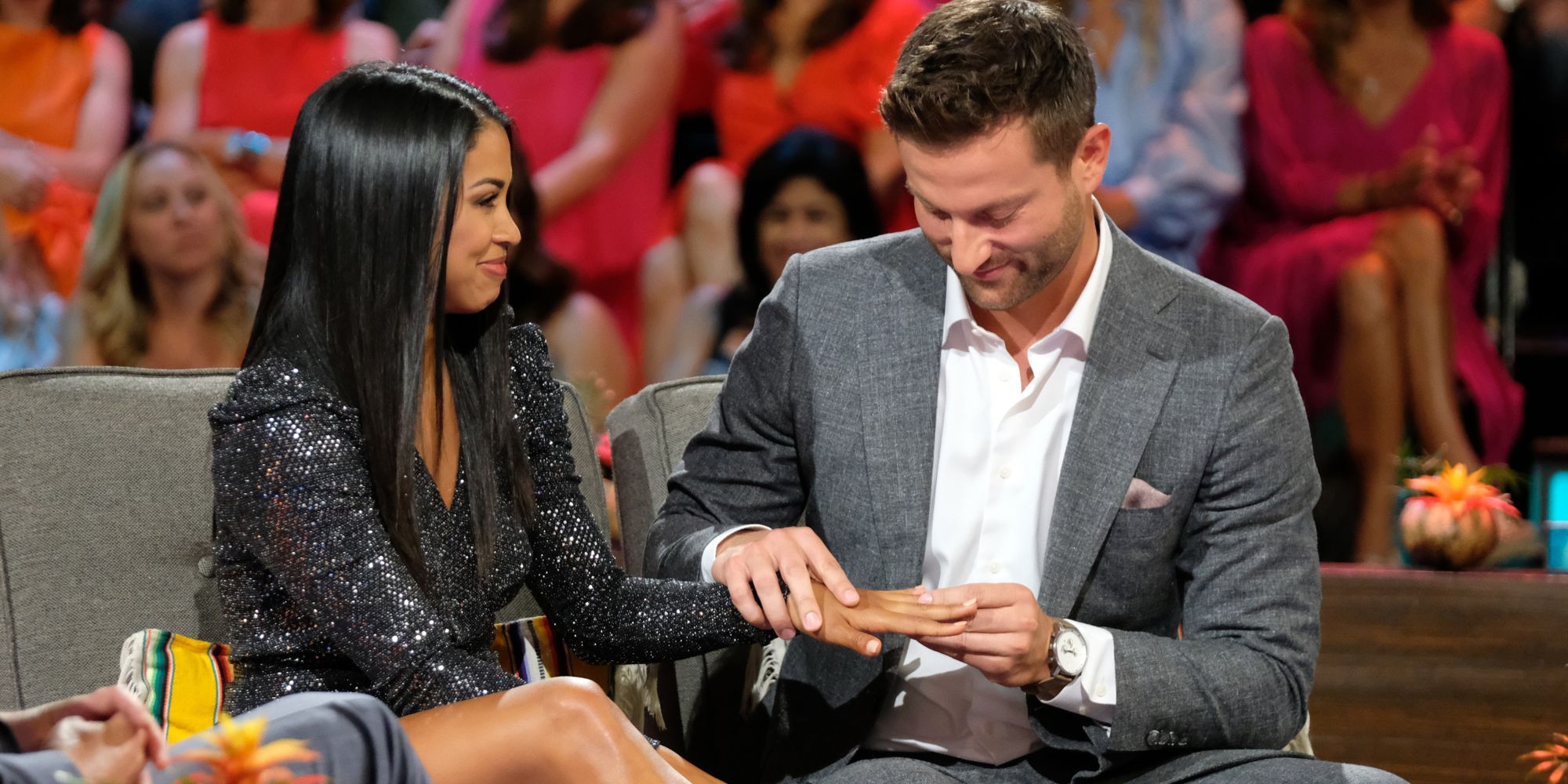 Although many of the couples from the last season of Bachelor in Paradise have already called it quits, Chris Bukowski and fiancée Katie Morton are still going strong. If you looked at the couple's social media, however, you'd never guess that they're still in a relationship. Both Bukowski and Morton post about each other sparingly, if at all. Now, Bukowski is opening up about his lack of social media presence with his wife-to-be.
Bukowski and Morton first met while filming season six of Bachelor in Paradise this past summer. Although Bukowski retired from the Bachelor franchise altogether in 2015 after racking up the most appearances of any contestant in history, he returned to the show after a four-year break committed to finding love. He and Morton connected early on, though their relationship wasn't without its ups and downs. Communication issues plagued the couple, and they often found themselves disagreeing and struggling to get on the same page. Despite the tumultuous nature of their interactions, Bukowski chose to propose to Morton during the season finale, but their happiness was short-lived. In the reunion episode, Morton came onstage without her engagement ring and explained to host Chris Harrison that she felt she wasn't getting enough from her fiancé. The couple talked it out in front of a studio audience and agreed to give their relationship another chance. Although they've been open about the fact that they've been working on their relationship and now feel they're in a good place, they've been strangely absent from each other's social media accounts.
Related: What Happened to Demi Burnett After Bachelor In Paradise 
In a recent interview with Invest Diva (via: Cheat Sheet), Bukowski opened up about the couple's odd Instagram habits. "We like to keep things kind of private," Bukowski said of their decision not to post about each other. "Obviously it's weird to say that since we met on such a public platform. But you know, there's a lot of stuff that can deter you even if you try to ignore some of the noise." He went on to say that he and Morton like to focus on the dynamic between the two of them, rather than how their relationship is perceived by the public. He also mentioned that posting about their relationship opens the door to all kinds of opinions, many of which aren't positive. While Bukowski claimed that he's a little more adept at handling the criticism because of his long history on the show, he also made it clear that Morton struggles with the social media hate. "For Katie, you know, it's her first time around with all this publicity and stuff, so it's tough," he said. "Any negativity about yourself, I mean it hurts to read stuff like that. About yourself, your family, your friend, its just tough to read, regardless if someone's not saying it to your face."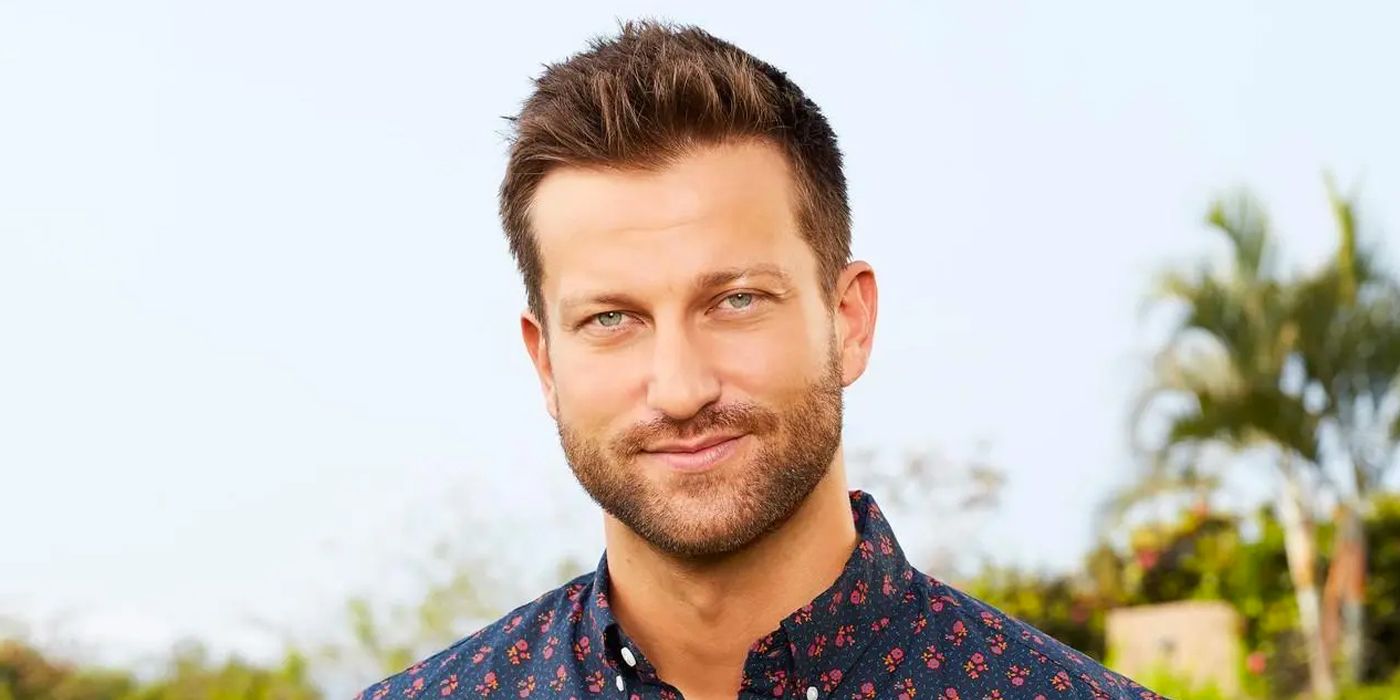 Morton and Bukowski's private social media behavior stands in stark contrast to the Instagram habits of the other surviving engaged couple from Bachelor in Paradise, Hannah Godwin and Dylan Barbour. This couple posts each other constantly, often using captions that run the gamut from sweet to silly. Even when they're not in the photo together, they often make it clear that they're in the same place, spending time together and growing their relationship.
Since Bukowski and Morton were open about their relationship struggles, they received a lot of hate from fans who determined they weren't meant to be together. Given the massive negativity, it would make sense that they want to keep their relationship private and grow together, without the influence of outside commentary. However, their noticeable absence from each other's social media feels wrong, mostly because it's so far out of the norm. Often, Bachelor Nation couples post exclusively with their partner, using the clout of their famous relationship to pull in more followers. Is it conceivable that Bukowski and Morton are actually more serious because they don't feel the need to flaunt their love? It's certainly a possibility. But would one social media post about your fiancé kill you?
More: 10 Fan Favorite Bachelor Nation Couples, Ranked 
Source: Invest Diva, Cheat Sheet